Neighborhoods play a critical role in your quality of life. Your environment and the surrounding community can significantly affect your health, career, and peace of mind. Think about it. When you move, you're investing a good chunk of your life in that area. You'll want to make the best choice to leave no room for regrets later on.
So you're moving to San Bernardino? Brave decision. Although the city typically gets a bad rep from outsiders, it actually feels different once you live there. As the saying goes, don't judge a book by its cover. There's more to Berdoo than what you hear on the news.
With that being said, here are the top five neighborhoods to explore in the city.
1. Muscoy
Population: 10,000
Median Home Value: $355,000 (Estimate)
Average Rental Price: $1,500 (3-bed capacity)
Despite having quite a large population, Muscoy surprisingly has a low crime rate. It's all thanks to the high number of working professionals in the area. The district has three schools, a couple of parks, restaurants, and a Wal-Mart, which is pretty convenient.
You'll also notice that most of the houses are huddled close to each other. This is a good thing, especially if you're a friendly person who loves to interact with neighbors. Occasional chit-chat can help lighten up the atmosphere. Lastly, there's a strong influence of Hispanic culture and about 70% of the households speak Spanish. Make sure to practice greeting people with 'Hola.'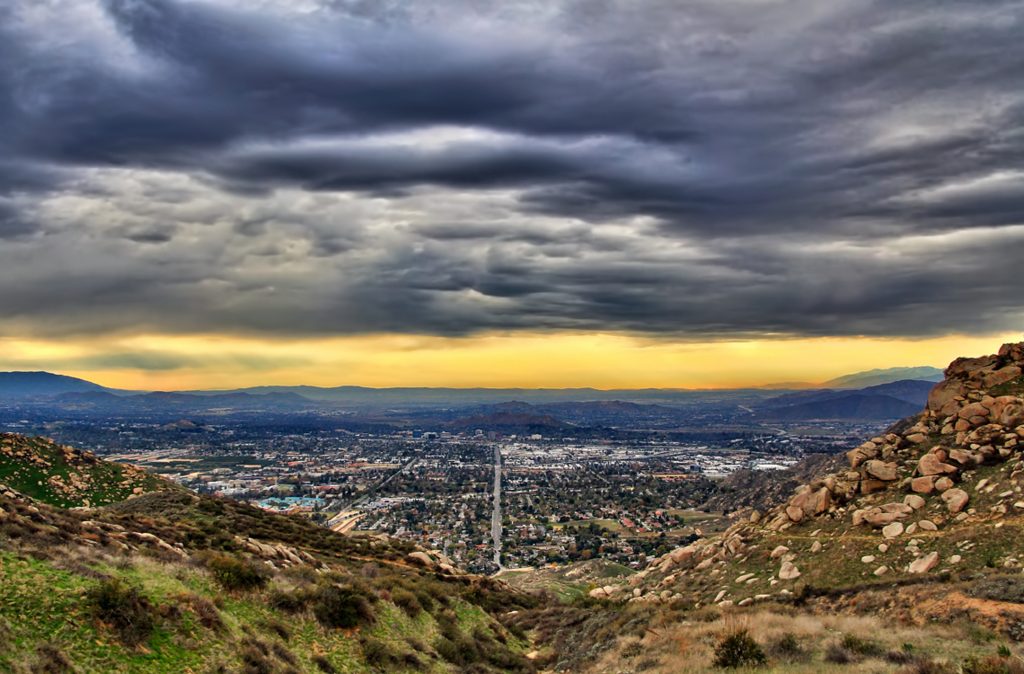 2. Shandin Hills
Population: 5,000
Median Home Value: $210,000 (Estimate)
Average Income: $50,000
When exploring this neighborhood, the most notable thing you're going to notice is the access to education. In addition to several other institutions, the California State University at San Bernardino is found nearby. There are many fun activities to do in Shandin, such as enjoying the jewelry display at Robert and Frances Fullerton Museum of Art, taking shots at the Arrowhead golf course, or simply biking up the hills. 

3. Kendall
Population: 3,800
Median Home Value: $180,000 (Estimate)
Average Income: $57,000
Although smaller than Muscoy, Kendall is packed with opportunities. The availability of establishments makes it easier to find jobs in sales and commerce. If you're looking for a place with a refreshing mix of urban comfort and suburban peace, then this is the neighborhood to be. Fortunately, it's not hard to fit in since most of the residents are friendly to newcomers. In general, everyone is nice. Just remember to give them respect, and they'll surely repay you with respect.
4. Northpark
Population: 3,000
Median Home Value: $170,000 (Estimate)
Average Income: $58,000
What makes this place a great neighborhood is that it's so far north that it's removed from most of the city's crime. Furthermore, surveys have concluded that a decent number of police officers reside within the area. How can you not feel safe after all of that? Plus, there are a handful of shopping centers within walking distance. You'll occasionally meet people happily walking their dogs on the streets. Honestly, Northpark is simply the best place to live if you're looking for peace and quiet.
5. Nena
Population: 2,700
Median Home Value: $240,000 (Estimate)
Average Income: $60,000
Nena would've topped this list if not for the shooting that took place here in 2015. This unfortunate event tends to discourage people from moving in. It's actually kind of sad since so many things have already changed for the better.
Nowadays, the neighborhood is bustling with life. The community encourages everyone to keep their surroundings clean to provide a healthier environment. And if you're looking for recreation, Nena doesn't disappoint. The place is close to the mountains, so feel free to hike. You can even visit Arrowhead Springs whenever you want to chill out from the California sun. All in all, there are many good things about Nena if you look beyond its dark past.
Conclusion
When people talk about San Bernardino, they like to link the city with previous events. First impressions can be long-lasting, and the media can be deceiving. With this in mind, most people fail to realize that the city is already recovering from its past wounds.
But anyway, to see is to believe, so if you're moving into Berdoo, you should give it the benefit of the doubt. Try to visit the neighborhoods and ask around before committing. Happy moving!